Struggling to Fill Open Jobs?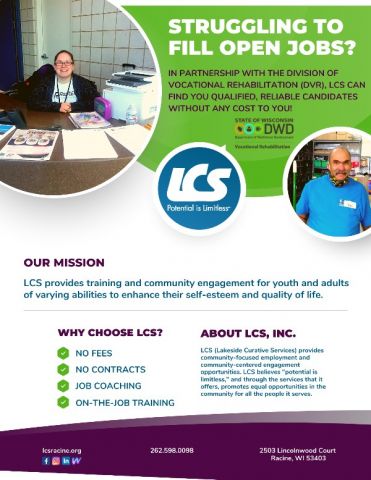 Lakeside Curative Services (LCS) provides community-focused employment and community-centered engagement opportunities. LCS believes "potential is limitless," and through the services that it offers, promotes equal opportunities in the community for all the people it serves.
What does LCS offer to help your business fulfill its employment needs?
No Fees
No Contracts
Job Coaching
On-the-Job Training
To learn more about how we can help your business fill open jobs at no cost to you, go to our Business Solutions page, or contact LCS today to find out more information!
Please click HERE to view/download the flier. Thank you!